The application for Nomination  for the 2023 competition will be available in October.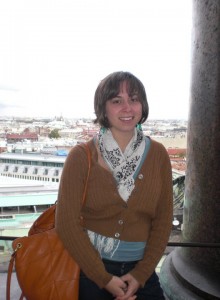 The Gaither Junior Fellows program is a very selective, paid postgraduate internship program. Undergraduates should apply in their senior year. Following graduation, fellows spend one year working for a research associate at the Carnegie Endowment for International Peace in one of their research divisions: Central Asia, Asia, Democracy and Rule of Law, Energy and Climate, International Economics, Nuclear Policy, Russia & Eurasia, South Asia, and the Middle East. Students who have a serious career interest in international affairs are encouraged to apply.
Please review all eligibility requirements and rules on the official Gaither Junior Fellows website. You are encouraged to make an appointment with LuAnn Saunders-Kanabay, Asst. Dir. ONSF, at luann.saunders-kanabay@uconn.edu, to discuss your eligibility before you apply for nomination.
To Apply
Students must be nominated by the University to apply for the national competition. The UConn application for nomination deadline for the 2023 Gaither Junior Fellows competition is: Friday, December 9, 2022 at NOON.

What to expect
Each year, the Carnegie Endowment creates essay questions that reflect the concerns of each research division. Applicants are asked to respond to one of these questions in a 3 page (double-spaced) essay. The essays should be "thought pieces," not research papers. In addition, applicants are asked to write a 1 page (double-spaced) essay explaining why he or she is applying for the Junior Fellow program and submit a 1-2 page resume, recommendations and a transcript.
Recent Carnegie Junior Fellow Finalist from the University of Connecticut
Helen Zincavage
2011 Carnegie Junior Fellow Finalist