Application Deadline for Nomination: January 12, 2018
Access to UConn's application for nomination HERE
(Use your NetID & Password to login)
The Morris K. Udall and Stewart L. Udall Foundation is committed to increasing awareness of the importance of the nation's natural resources. The Udall Scholarship awards $7,000 and access to the Udall Scholars network to sophomores and juniors who are passionate about the environment (in any field), OR who are Native American and intend to pursue careers in Native health care or tribal public policy.
Please review all eligibility requirements and rules on the official Udall Scholarship website. You are encouraged to make an appointment with the Director of the Office of National Scholarships & Fellowships to discuss your eligibility before you apply for nomination.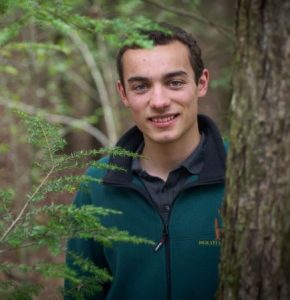 To Apply
You must be nominated by the University to apply for the national competition. The UConn application for nomination deadline for the 2018 Udall competition is: 4:00PM, Friday, January 12, 2018.
You may access the application for nomination by clicking the application link above. Use your NetID & password (same as email) to login.  Here's what you'll need to complete the application:
Unofficial UConn transcript & any grade reports from other institutions
Contact information for recommenders
1-2 pp resume
Polished & edited essays and well-crafted answers to questions (you may copy & paste)
Recent Udall Scholars & Honorable Mentions from the University of Connecticut
Nicholas Russo
2016 Udall Scholar
2017 Honorable Mention
Christopher C. Bruno
2015 Honorable Mention
Ari Fischer
2014 Udall Scholar
Manisha Bicchieri
2012 Honorable Mention
Ethan Butler
2011 Udall Scholar
Katherine Tsantiris
2011 Udall Scholar
Colin Carlson
2010 Udall Scholar
Christopher Berthiaume
2010 Honorable Mention
Jessica Kulkielka
2005 Udall Scholar