UConn's 2015-16 Fulbright grant recipients
The Fulbright U.S. Student Program provides grants for individually designed study/research projects or for English Teaching Assistant Programs.  During their grants, Fulbrighters will meet, work, live with and learn from the people of the host country, sharing daily experiences.  The program facilitates cultural exchange through direct interaction on an individual basis in the classroom, field, home, and in routine tasks, allowing the grantee to gain an appreciation of others' viewpoints and beliefs, the way they do things, and the way they think. Through engagement in the community, the individual will interact with their hosts on a one-to-one basis in an atmosphere of openness, academic integrity, and intellectual freedom, thereby promoting mutual understanding.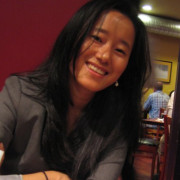 Dasal Jashar(Ph.D., Psychology) – has been offered a Fulbright Research grant to India. Dasal's research project will examine parents', teachers' and health care providers' knowledge of autism in the Tibetan community in Dharamsala, in northern India. In particular, she is interested in the role that culture plays in the presentation, screening and diagnosis of autism in this community. While there she also plans to teach English and, with her research findings, to publish a pamphlet on Autism Spectrum Disorder which is specific to the needs and beliefs of the Tibetan community.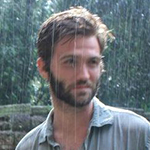 Timothy Ravis(MA, Geography) – has been offered a Fulbright Research grant to Indonesia. Tim will be studying the implementation of Indonesia's spatial planning law 26/2007 across three sites – Bandung, Yogyakarta and Balkpapan – to understand the effects of political decentralization on metropolitan planning. An experienced traveler in Southeast Asia and Europe, upon completion of his Fulbright project, Tim will enter a doctoral program in urban planning with the goal of becoming a professor of international urban planning and continuing the conversation between the East and West.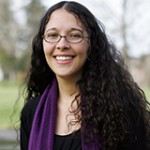 Kamryn Warren (Ph.D., Sociology) – has been offered a Fulbright Research grant to Nepal. Kamryn will undertake an ethnographic study of refugee camps, refugees and humanitarian groups to understand how bureaucratic practices shape refugees' transnational ties. In addition to her research project, she will be volunteering as an English language instructor with CARITAS Nepal in the Beldagi refugee camp. Kamryn's career goals aim to unite her research interests with continuing work in human rights.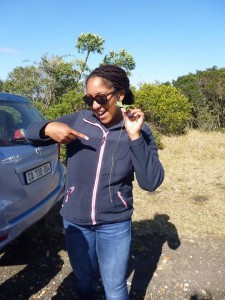 Tanisha Williams (Ph.D, Ecology & Evolutionary Biology) – has been offered a Fulbright Research Grant to South Africa. Her research focuses on the relationship between plant traits and environments to assess how variation in phenotype will determine adaptability to changing climates in the Cape Floristic Region (CFR). In addition, she will volunteer with the non-profit organization SEED, which promotes outdoor biology learning for primary school children and in the community food garden projects in the Mitchell's Plain area of the Cape Flats. Upon completion of her doctoral program, Tanisha aims to integrate research with science policymaking and to mentor underrepresented students in the STEM fields.

Christina Wilson (Ph.D., English) – has been offered a Fulbright Archival Research grant to Ireland. Christina will be spending six months analyzing materials from the Abbey Theatre Digital Archive in the James Hardiman Library at the National University of Ireland Galway. She will examine materials related to Sam Shepard, the American playwright who was worked extensively at the Abbey Theatre, to complete her dissertation titled, "Scots-Irish Frontiers Across 20th and 21st century American Literature." While there, she plans to volunteer in Galway's theatre scene and engage with local culture.
If you're interested in learning more about the Fulbright U.S. Student Grant program or the Fulbright UK Summer Institute program, contact UConn's Fulbright Program Advisor, LuAnn Saunders-Kanabay, at luann.saunders-kanabay@uconn.edu.
The National Science Foundation's Graduate Research Fellowship Program recognizes and supports outstanding graduate students in NSF-supported science, technology, engineering, and mathematics disciplines who are pursuing research-based master's and doctoral degrees at accredited US institutions.
These are just a few of the many NSF GRFP recipients and honorable mentions representing the University of Connecticut. To search for more recipients from UConn, visit the NSF website by clicking here.
2016/2017
Recipients    
Kevin Jams Boyd-Structural Biology
Michael Cantara-Physics
Alexander Choi-Mechanical Engineering
Matthew Goberman-Pfefr-Chemistry
Stephanie Knowlton-Biomedical Engineering
Brandan Smalec-Genomics
Austin Spence-Ecology
Bittany Sprecher-Geosciences
Honorable mentions

Marlyn Davila-Learning, Leadership, & Educational Policy
Jason Lech-Ecology & Evolutionary Biology
Ohan Manoukian -Biomedical Engineering
Ashley Petrillo-Anthropology
James Steffes-Material Science & Engineering
Elizabeth Stanley-Ecology & Evolutionary Biology
2015/2016
Recipients    
Steven Burger-Developmental Biology
Anne Kaplan- Structural Biology
Ellen Woods-Evolutionary Biology
Yingzhi Wu-Mechanical Engineering
Kayleigh Ryherd- Psychology
Sharon Scott-Environmental Engineering
Robert Stickles- Genomics
Andrea Suria- Microbial Biology
Elizabeth Tripp-Mathematical Sciences
EEB Student Earns Prestigious AAAS Fellowship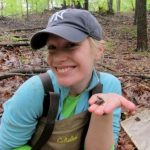 Currently a Ph.D candidate in Ecology and Evolutionary biology,
Jessie Rack
is a recent recipient of the
AAAS Mass Media Science and Engineering Fellowship
. In addition to this prestigious fellowship, Jessie also received an internship with National Public Radio.Jessie is studying predator-prey interactions between two species of salamanders: the spotted salamander, whose aquatic larvae make easy prey for all manner of predators; and adult Eastern newts, amphibian predators that are primarily aquatic. She studies how behavioral responses differ depending on geographic origin of the newt predator, what the newt has been eating, and the larvae's own pond of origin. In studying and understanding these interactions, Jessie hopes to gain some insight into interactions in a temporary pond community and help predict how amphibians might deal with an unfamiliar predator.After she earns her Ph.D, Jessie plans to work toward a career in science communication. But she isn't ruling out freelance, nonprofit work, or finding some wonderful opportunity that she doesn't yet know exists!For more information on the
AAAS Mass Media Science and Engineering Fellowship
.