The Truman Scholarship is awarded to college juniors with exceptional leadership potential and commitment to a career in government, the nonprofit or advocacy sectors, education, or elsewhere in public service.  Scholars are awarded up to $30,000 to pursue graduate studies, receive pre-professional/graduate advising from the Foundation and are invited to participate in internships and other programs.  Schools may nominate up to four students each year for the Truman Scholarship.  The campus deadline nomination falls on or around the first of November each year, but interested students are encouraged to reach out to Dr. Vin Moscardelli, Director of ONSF, as early as spring of their sophomore years.
Wanjiku (Wawa) Gatheru (CAHNR '20), from Pomfret, CT, is a junior majoring in Environmental Studies with a minor in Global Studies. Prior to arriving at college, Wawa spent a year in Thailand as a KL-YES Scholar of the U.S. State Department, an experience that solidified her commitment to culturally competent conservation. Through internships with the City of Hartford's Office of Sustainability, CHISPA CT, and the Women's Earth and Climate Action Network, Wawa has worked to uplift the voices of those most adversely impacted by environmental inequities. Passionate about the way food can solve the most pressing ecological problems, she been involved in childhood obesity prevention research as a Bridging the Gap Fellow in Dr. Amy Mobley's Community Nutrition lab and has led nutritional education lessons to pre-school students in the Greater Hartford area as a coordinator of the Husky Nutrition Program. A UCSC Doris Duke Conservation Scholar and Newman Civic Fellow, Wawa is motivated to connect grassroots movements to institutions of power, as a lead organizer in CT's first Youth Climate Lobby Day, UN Global Health Fellow, delegate at the 2017 UN Climate Change Discussions, co-founder of the President's Council on Race and Diversity, and crucial leader in the successful implementation of an environmental literacy general education requirement. On campus, she promotes the collective wellbeing of students as the Vice President of the Undergraduate Student Government (USG), co-chairs the University-wide Metanoia: Youth for Change, mentors students as a teacher's assistant in the African American Cultural Center, serves as Peer Research Ambassador at the Office of Undergraduate Research, hosts pop up food pantries as co-founder of UCAFE, and promotes campus sustainability as an intern at the Office of Environmental Policy. Wawa ultimately plans to pursue a joint JD/MEM, with the goal of empowering disenfranchised communities of color in the environmental decision-making process. Wawa was nominated for the Truman Scholarship.
Derek Pan (CLAS '20), from Cupertino, CA, is an Honors pre-medical student majoring in Molecular Cell Biology and minoring in Psychological Sciences. He has been involved in a colorectal cancer research at UConn Health as a Health Research Program Scholar and is currently conducting research in Prof. Joanne Conover's Neurobiology lab. Heavily involved in UConn Undergraduate Student Government (USG), Derek serves as the Chairperson of the Student Services Committee, a task force of students that advocates for the quality of student life regarding health, safety, dining, and transportation. Passionate about dismantling mental health stigma, Derek has founded the Mental Health & Wellness Sub-Committee, served as Education & Development Coordinator for Active Minds, coordinated free Mental Health First Aid Certification Courses and Suicide Prevention Trainings, spearheaded campus-wide mental health awareness campaigns, and lobbied Connecticut state legislators to increase mental health literacy at Connecticut post-secondary institutions. Aside from his passion for mental health, Derek is also deeply interested in the field of global health – having coordinated annual medical service trips to Haiti in partnership with the US-Haitian based non-profit Angel Wings International for the past 4 years and founded the service organization Huskies for Haiti. As a proud Eagle Scout who strives to uphold the highest values of service and leadership, Derek aspires to become a physician and public servant in the public health field, with a focus on mental health advocacy both at home and abroad.  Derek was nominated for the Truman Scholarship.
Himaja Nagireddy (CLAS '20), from Acton, MA, is an junior undergraduate pre-med student at the University of Connecticut pursuing a BA in Sociology (Honors) and a BS in Physiology and Neurobiology with a double minor in Molecular and Cell Biology and Chemistry as a STEM Scholar. Her goal is to one day become an aerospace flight surgeon. She is a Student Life Award recipient of the 2018 Spirer/Dueker Student Humanitarian Achievement Award, a 2019 Leadership Legacy Fellow, and a member of the inaugural (2019-20) class of BOLD Women's Leadership Network Scholars at UConn. She also serves on the executive boards of TEDxUConn and Peer Allies Through Honors (PATH), a mentoring group the pairs incoming Honors students upperclass Honors students at UConn.  Himaja is an elected representative of the National Council for the United Nations Association of the USA, a civil organization founded by Eleanor Roosevelt, where she works with over 200 chapters to coordinate efforts to support the UN. Last year, she was a UNA-USA representative for the 62nd Commission of the Status of Women (CSW62), and this year she is in charge of planning over 4 parallel events for the CSW63. Himaja is currently a UConn-Eversource Research Fellow where she is conducting research to evaluate the benefits of NGSS-aligned energy conservation education for middle school students living in areas of high eviction rates in CT. She actively volunteers for three non-profit organizations during the semester (Barefoot College, Unite for Sight, and Paper Airplanes) and enjoys volunteering as the Massachusetts Eye and Ear Infirmary in Boston during her school breaks. In her free time, Himaja likes to hike, bike, and re-read her favorite books (Sherlock Holmes and Harry Potter!).  Himaja was nominated for the Truman Scholarship.
Susan Naseri (CLAS '20), from Queens, NY, is pursuing a double major in Political Science and Human Rights. In addition to being a student in the Special Program in Law and the Honors Program, Susan is President of the Middle Eastern Student Association, a member of the 2018 Leadership Legacy cohort, and a recipient of the Cohen Student Leadership Scholarship. As a Bennett Research Assistant and recipient of the SHARE grant, she documented cases of violence against women and girls across the world for Dr. David Richards, and this research was then cited in his book, Exploring The Consequences Of The Normative Gap In Legal Protections Addressing Violence Against Women. Additionally, Susan served as the Research and Evaluation Intern at the Connecticut Women's Education and Legal Fund in Spring 2018. As a Holster scholar, Susan conducted qualitative interviews with the administrative heads of four NGOs across CT, to determine if their policies and programs offered to Middle Eastern refugees were focused more on acculturation or assimilation. With a love for learning and travel, Susan was named a Benjamin A. Gilman International Scholar and Fund for Education Abroad Scholar which allowed her to study in France and travel through Europe during the Summer of 2018. In the Fall 2018 semester, she served as the Human Rights Intern at UConn Law's Asylum and Human Rights Clinic, where she documented country conditions research to corroborate the claims of their clients who were seeking asylum in the United States. Building on this passion to help asylum seekers and refugees, Susan is conducting research through literature reviews and qualitative interviews regarding the lived experiences of Middle Eastern refugee youth in Chicago, San Diego, and Dallas through her IDEA grant. As a University Scholar, she will be continuing similar research with NGOs and refugees in Amman, Jordan. In addition to research, Susan works as a tutor at the Writing Center, as a Student Programming Assistant for the Honors Department and previously, as a Resident Assistant on campus. In the future, she aims to create her own non-governmental organization dedicated to providing legal aid and helping refugees integrate into society.  Susan was nominated for the Truman Scholarship.
To learn more about these and other nationally-competitive scholarship and fellowship opportunities, visit the Office of National Scholarships & Fellowships and click "Talk to an Advisor."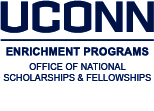 ---