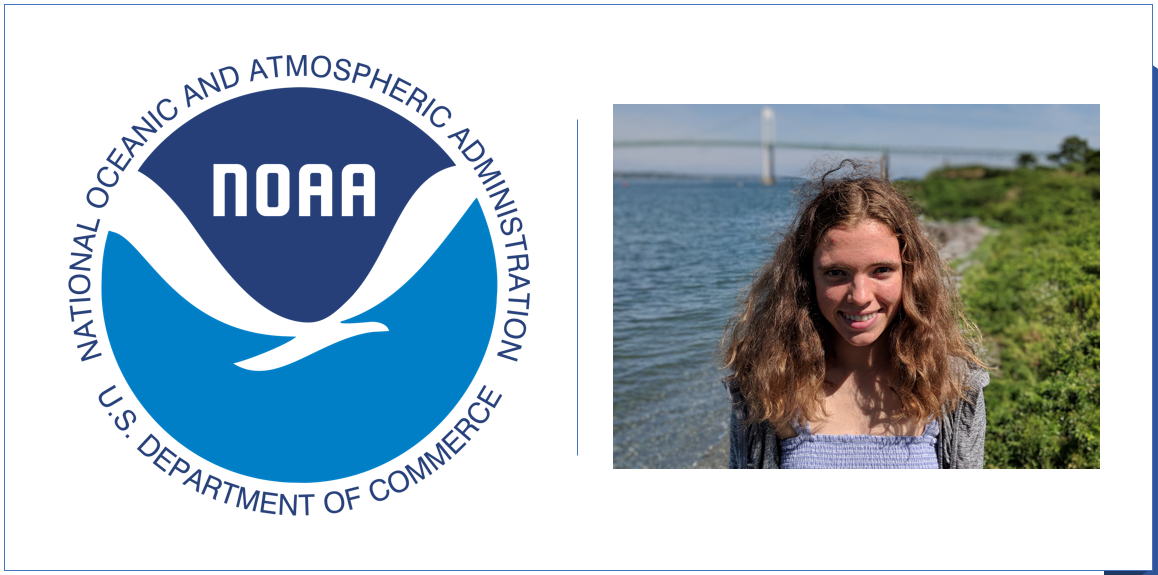 Sophomore Caroline Webb Awarded Hollings Scholarship from NOAA
Award provides $19,000 toward tuition, plus paid internship
Caroline Webb, from Greenwich, CT, has been awarded a prestigious Hollings Scholarship by the National Oceanic and Atmospheric Administration (NOAA).  The Hollings Scholarship is the most prestigious scholarship awarded to undergraduates studying the marine sciences.
Caroline is a sophomore Honors student pursuing a major in environmental science (human health concentration) and a minor in environmental economics and policy. Growing up along the Connecticut coast, she has long had an interest in and appreciation for the marine environment, which led her to apply for the NOAA Hollings Scholar Program. Additionally, she is interested in conservation ecology, immunology, and the intersection of environmental and human health. At UConn she is involved in research as a member of the Knutie Lab, where she works on the Nest Parasite Community Science Study.  Her work involves collecting data to study how local ecology impacts different aspects of the avian nest parasite community. Additionally, due to the nature of the study, which relies on community scientists all across the eastern US to send nests from backyard boxes, she participates in community outreach efforts. Outside of her research and scholarly interests, Caroline is a member of UConn Women's Cross Country and Track and Field teams.
The Hollings Scholarship program is designed to increase interest in oceanic and atmospheric science, increase support for environmental stewardship, and recruit students to public service careers at NOAA and other governmental science agencies. UConn students interested in applying for the Hollings are encouraged to contact Dr. Rowena Grainger in UConn's Office of National Scholarships & Fellowships.
---