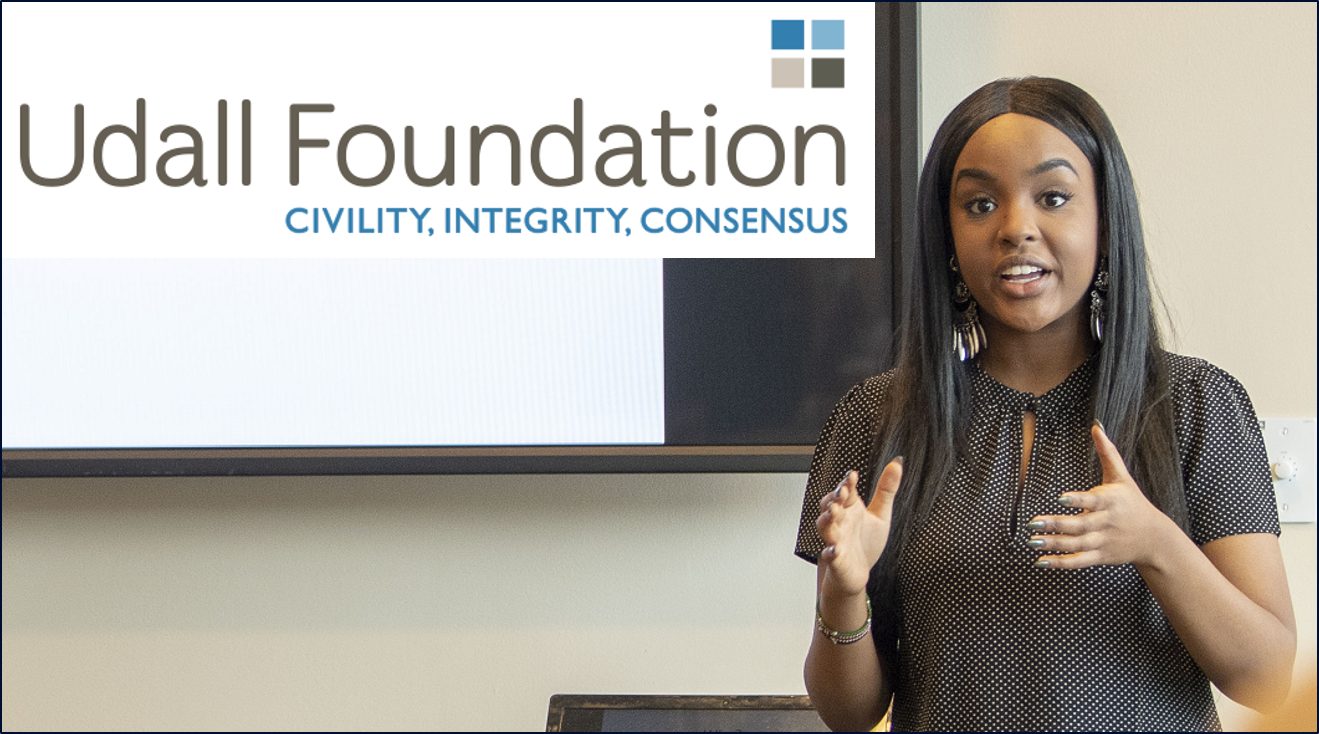 The Udall Foundation announced this week that UConn junior Wanjiku "Wawa" Gatheru has been named of of 55 Udall Scholars for 2019-20.  A 14-member independent review committee selected this year's group of Udall Scholars from a pool of 443 candidates nominated by 227 colleges and universities nationwide on the basis of commitment to careers in the environment, Native health care, or Tribal public policy; leadership potential; record of public service; and academic achievement.  The review committee also awarded 55 Honorable Mentions.  Gatheru competed in the environmental category, and was one of 38 Scholars selected in that category.
UConn nominated three students — Gatheru, Sophie MacDonald ('20 ENG), and Himaja Nagireddy ('20 CLAS) — for the 2019 competition.   With the result, Gatheru becomes UConn's 7th Udall Scholar, and first since Ecology and Evolutionary Biology major Nick Russo ('18 CLAS) won in 2016.  She is also the first UConn student to win both the Truman Scholarship and Udall Scholarship in the same year.  Colin Carlson won the Udall as a sophomore in 2011 and the Truman as a junior in 2012.  Four of this year's Udall Scholars attend colleges or universities in New England, but UConn is the only public institution in the region to have nominated one of this year's winners.
"UConn's campus sustainability program has been consistently ranked, by the Sierra Club and others, as one of the best in higher education, and Wawa has become an integral part of this success," states Richard Miller, Director of UConn's Office of Sustainability where Gatheru has worked as an intern since her freshman year.  "In my 16 years as UConn's environmental officer, I have not seen any student emerge as quickly as Wawa has as a leader on various campus sustainability initiatives and related University governance and advisory organizations. Wawa is a student of the decision-making process and adept at grassroots organizing, committee work, and group dynamics. She is very strategic about the multiple ways to advocate for certain policies or influence decisions."
Each scholarship provides up to $7,000 for the Scholar's junior or senior year. Since the first awards in 1996, the Udall Foundation has awarded 1,678 scholarships totaling $8,475,000.  The 2019 Udall Scholars will assemble August 6-11 in Tucson, Arizona, to meet one another and program alumni; learn more about the Udall legacy of public service; and interact with community leaders in environmental fields, Tribal health care, and governance.
Gatheru is an environmental studies major and is passionate about building a more inclusive environmental movement. As the vice president of the University of Connecticut's undergraduate student body, she was a lead organizer in CT's first Youth Climate Lobby Day, founding member of the President's Council on Race and Diversity, and led the successful implementation of an environmental literacy general education requirement. She also interns at UConn's Office of Environmental Policy and is the co-founder of the UConn Access to Food Effort, an initiative that studies campus food insecurity. She is a 2019 Truman Scholar (UConn's 8th) and a Doris Duke Conservation Scholar at the University of California, Santa Cruz.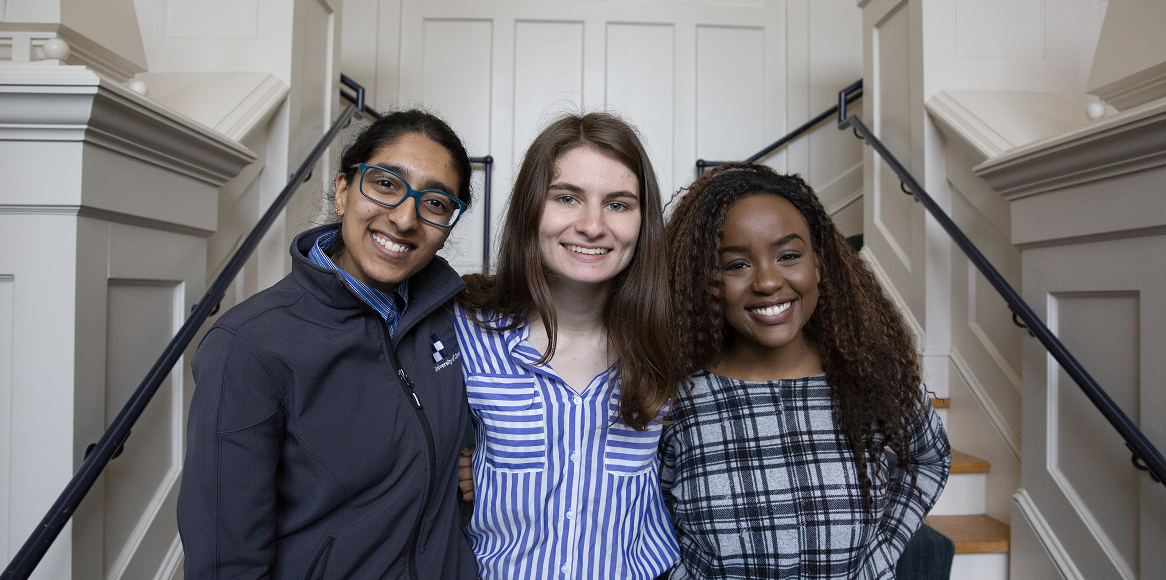 To learn more about these and other nationally-competitive scholarship and fellowship opportunities, visit the Office of National Scholarships & Fellowships and click "Talk to an Advisor."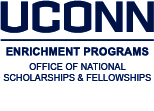 ---