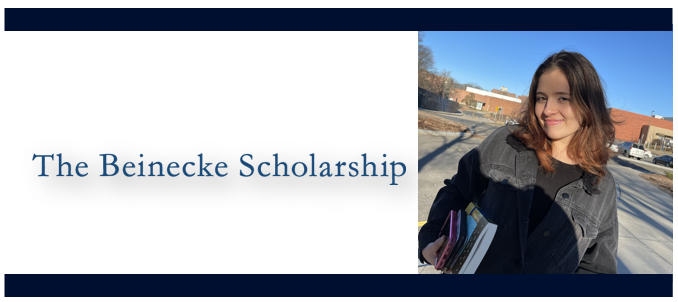 The Beinecke Scholarship was established in 1971 to provide substantial scholarships for the graduate education of young men and women of exceptional promise. The program seeks to encourage and enable highly motivated students to pursue opportunities available to them and to be courageous in the selection of a graduate course of study in the arts, humanities and social sciences. Since 1975 the program has selected 699 college juniors from 120 different undergraduate institutions for support during graduate study at any accredited university.
Each scholar receives $5,000 immediately prior to entering graduate school and an additional $30,000 while attending graduate school. There are no geographic restrictions on the use of the scholarship, and recipients are allowed to supplement the award with other scholarships, assistantships and research grants. Scholars are encouraged to begin graduated study as soon as possible following graduation from college, and must utilize all of the funding within five years of completion of undergraduate studies.  Participating institutions, including UConn, are allowed to nominate one student per year for the Beinecke.
***
Katherine Jimenez (CLAS '24), of Derby, CT, is UConn's 2023 nominee for the Beinecke Scholarship. She is a junior Honors student studying English and journalism. A 2023 University Scholar and BOLD Women's Leadership Network Scholar, Katherine is passionate about creative writing and 20th-century literature that is primarily female-driven. For her University Scholar project, she is currently investigating the damaged relationship between mother and daughter through a fictional retelling of her mother's life in Revolutionary Nicaragua. She writes 10-pages a week for her project under the guidance of Professor Regina Barreca, and serves as a fiction panelist for the Long River Review. During Summer 2023, she will visit Nicaragua to interview women, children, and veterans of the Sandinista Revolution as research for a long-form essay connecting war trauma with the female narratives we see in women's and Latino-American literature. After graduating, Katherine intends to pursue a Ph.D. in English Literature with a focus on the "mother-in-war" issue in literature. In her free time, she enjoys reading, writing, and buying more books to read.
***
To learn more about the Beinecke and other nationally-competitive scholarship and fellowship opportunities, visit the Office of National Scholarships & Fellowships and click "Talk to an Advisor."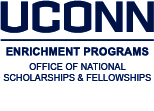 ---