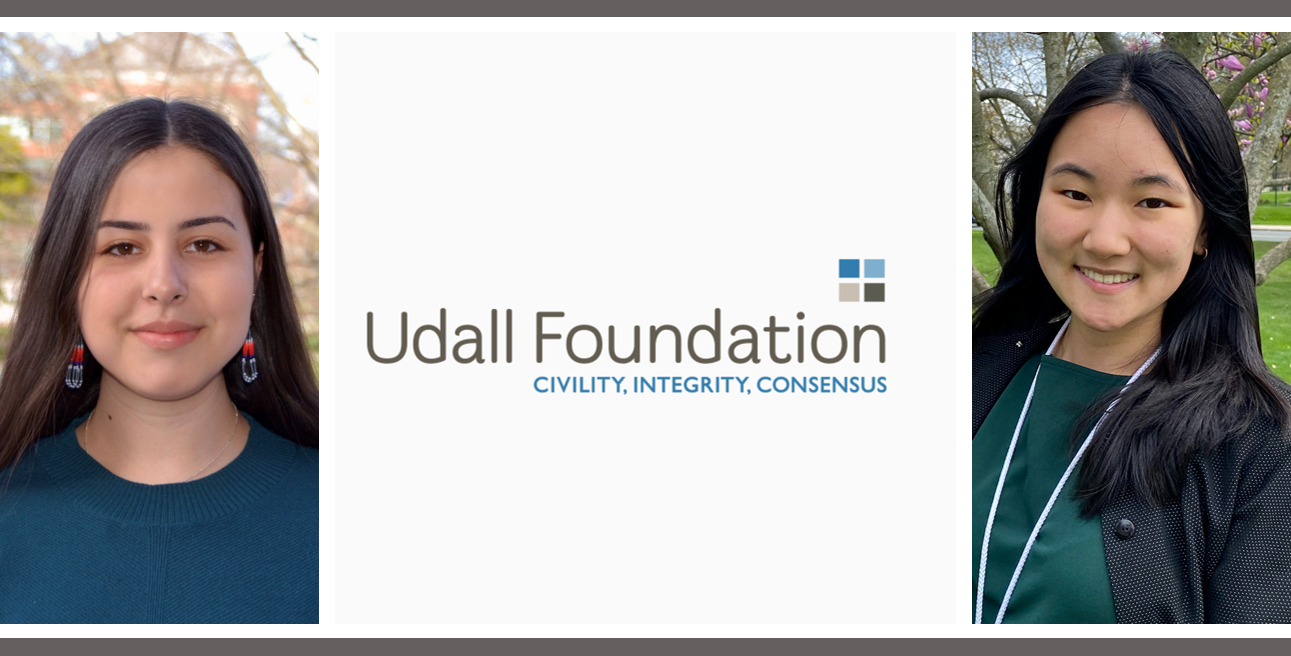 ***
The Morris K. Udall and Stewart L. Udall Foundation is committed to increasing awareness of the importance of the nation's natural resources. The Udall Scholarship awards up to $7,000 and access to the Udall Scholars network to sophomores and juniors who are passionate about the environment (in any field), OR who are Native American and intend to pursue careers in Native health care or tribal public policy. 
***
The Office of National Scholarships & Fellowships is pleased to introduce UConn's 2023 nominees for the Udall Undergraduate Scholarship.  Congratulations to these outstanding young leaders.
Samantha Gove (CLAS '24) is a junior at the University of Connecticut double majoring in human rights and sociology with a minor in psychological sciences. She is a proud member of the Mashantucket Pequot Tribal Nation, and she has worked to increase representation and resources for Native and Indigenous students as a mentor and an advocate both on and beyond the campus community. To do this, she founded a mentorship program for first-year Indigenous students, coordinates a mentorship program for local Native youth, and is spearheading a workshop series on minoritized languages. In addition, Samantha received a SHARE Award to support her research examining Native American victims of fatal police encounters. Through this work, she has become passionate about reducing anti-Indigenous violence in the United States through better representation in educational spaces and through justice system reform. After graduating, Samantha plans to pursue a JD/MA in American Indian studies in preparation for a career as a policy analyst. To honor her efforts, she has been named a 2022 Udall, BOLD, and Cohen Scholar and a Newman Civic Fellow. 
Claire Lee (CLAS '24) from Glastonbury, CT, is a junior Honors student pursuing a dual degree in ecology and evolutionary biology and political science. She currently works as an undergraduate research assistant for Prof. Scott Wallace of the Department of Journalism, exploring literature that parallels U.S. interventionist policies and practices in Central America of the late 20th century to the present. Previously, she researched the former Brazilian administration's environmental policies and human rights violations involving the Amazon and indigenous communities. Claire works as an intern for UConn's Office of Sustainability, championing the university's sustainability goals and coordinating initiatives in collaboration with other stakeholders across campus. Stemming from this involvement, and paired with her coursework interests, Claire founded the university's first student-run environmental symposium, Ecoposium, last fall to cultivate a space for open, diverse discussions and to promote environmental literacy within the university body. Beyond school, Claire enjoys cooking, staying active, and listening to a variety of music. After graduation, she plans to obtain a J.D. and pursue a career in environmental law. 
To learn more about the Udall and other nationally-competitive scholarship and fellowship opportunities, visit the Office of National Scholarships & Fellowships and click "Talk to an Advisor."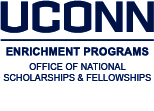 ---