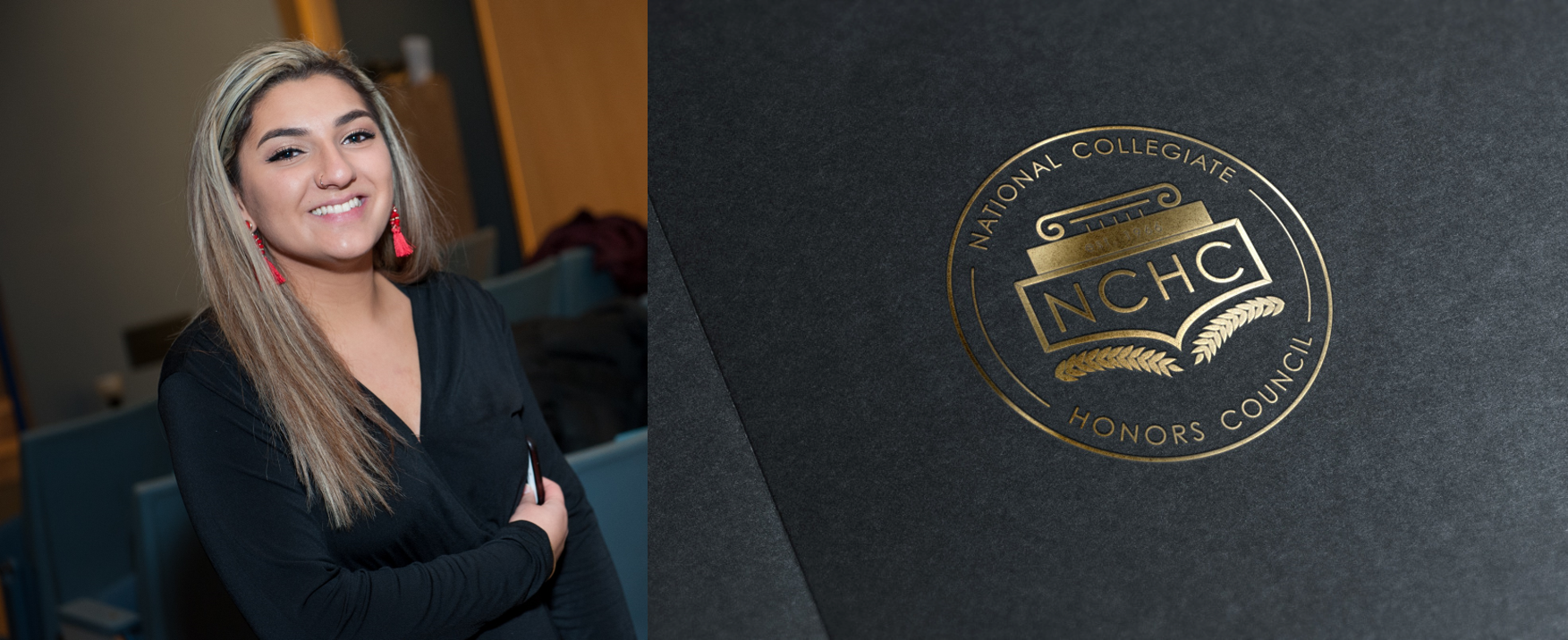 The National Collegiate Honors Council's John and Edythe Portz Interdisciplinary Research Fellowship provides students in good standing in honors programs of NCHC member institutions support to conduct creative and innovative research that crosses boundaries. The fellowship program invites applications from individuals who wish to undertake cross-disciplinary research or from a team of two students from different disciplines who propose a single collaborative project. The project will be funded for a period of up to 18 months with the expectation that upon its completion the Fellowship recipient will make a presentation of the research at the annual NCHC conference.
Honors students in good standing from 2-year colleges or 4-year colleges and universities with current Institutional membership in NCHC may apply at any point in their undergraduate studies. In addition to two letters of recommendation from faculty members, an endorsement from the institutional representative named in the NCHC membership is required.  Only ONE PROPOSAL per year from each member institution is permitted.
UConn's NCHC Portz Nominee is chosen each spring from the pool of University Scholars who are Honors students with a record of engagement with the honors community and service to the Honors Program.
On May 1, the National Collegiate Honors Council informed UConn's 2019 nominee Susan Naseri (CLAS '20) that her Portz Interdisciplinary Fellowship application was successful, making her UConn's first Portz Fellow since 2016.
Hailing from Queens, NY, Susan is pursuing a double major in Political Science and Human Rights. In addition to being a student in the Special Program in Law and the Honors Program, Susan is President of the Middle Eastern Student Association, a member of the 2018 Leadership Legacy cohort, and a recipient of the Cohen Student Leadership Scholarship.  She was also a Finalist for the 2019 Truman Scholarship.  As a Bennett Research Assistant and recipient of the SHARE grant, she documented cases of violence against women and girls across the world for Dr. David Richards, and this research was then cited in his book, Exploring The Consequences Of The Normative Gap In Legal Protections Addressing Violence Against Women. Additionally, Susan served as the Research and Evaluation Intern at the Connecticut Women's Education and Legal Fund in Spring 2018. As a Holster scholar, Susan conducted qualitative interviews with the administrative heads of four NGOs across CT, to determine if their policies and programs offered to Middle Eastern refugees were focused more on acculturation or assimilation. With a love for learning and travel, Susan was named a Benjamin A. Gilman International Scholar and Fund for Education Abroad Scholar which allowed her to study in France and travel through Europe during the Summer of 2018. In the Fall 2018 semester, she served as the Human Rights Intern at UConn Law's Asylum and Human Rights Clinic, where she documented country conditions research to corroborate the claims of their clients who were seeking asylum in the United States. Building on this passion to help asylum seekers and refugees, Susan is conducting research through literature reviews and qualitative interviews regarding the lived experiences of Middle Eastern refugee youth in Chicago, San Diego, and Dallas. As a University Scholar, she will be continuing similar research with NGOs and refugees in Amman, Jordan. In addition to research, Susan works as a tutor at the Writing Center, as a Student Programming Assistant for the Honors Department and previously, as a Resident Assistant on campus. In the future, she aims to create her own non-governmental organization dedicated to providing legal aid and helping refugees integrate into society.
To learn more about these and other nationally-competitive scholarship and fellowship opportunities, visit the Office of National Scholarships & Fellowships and click "Talk to an Advisor."