The scholarships demonstrate the inclusive opportunities available for every UConn student to develop intercultural competencies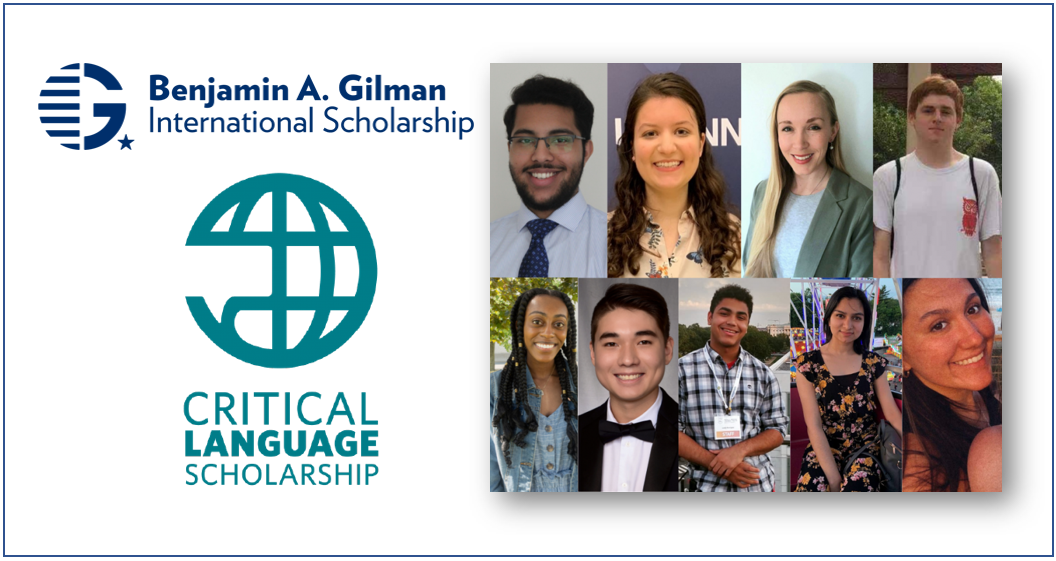 Navigating the challenges of the pandemic over the last academic year did not discourage University of Connecticut students from imagining international study possibilities. Despite border closings and travel restrictions, students sought opportunities to engage with the world by applying for the Gilman and Critical Language Scholarships (CLS). A record number of UConn students were selected this spring as recipients for both scholarships.
"We had a total of fourteen applicants for the 2021 Critical Language Scholarship and four were selected as recipients," says LuAnn Saunders-Kanabay, Assistant Director in the Office of National Scholarships and CLS Program Advisor.
They will participate in intensive language study in a virtual format this summer, but it has not dampened their enthusiasm for developing proficiency in their chosen languages.